Consagración de las Familias de la Misión de San Pablo a los Sagrados Corazones de Jesús y María - Consecration of the Families of San Pablo Mission to the Sacred Hearts of Jesus and Mary
06
abr.
2020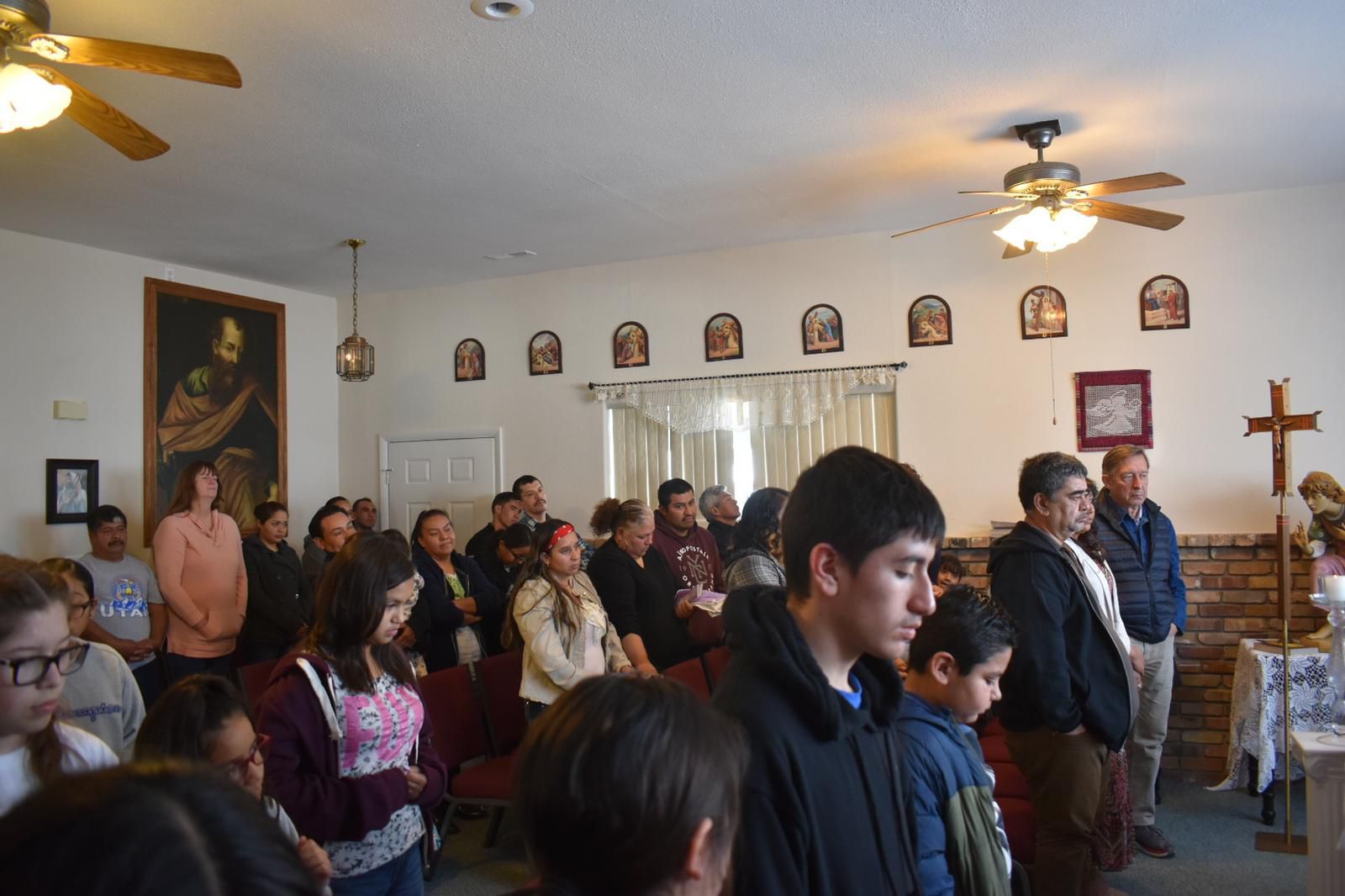 ESPANOL
Santísimos corazones de Jesús y María,
unidos en el amor perfecto,
como nos miráis con misericordia y cariño,
consagramos nuestros corazones,
nuestras vidas, y nuestras familias a Vosotros.
Conocemos que el ejemplo bello
de Vuestro hogar en Nazaret fue un modelo
para cada una de nuestras familias.
Esperamos obtener, con Vuestra ayuda,
la unión y el amor fuerte y perdurable
que Os disteis.
Qué nuestro hogar sea lleno de gozo.
Qué el afecto sincero, la paciencia, la tolerancia,
y el respeto mutuo sean dados libremente a todos.
Qué nuestras oraciones
incluyan las necesidades de los otros,
no solamente las nuestras.
Y qué siempre estemos cerca de los sacramentos.
Bendecid a todos los presentes
y también a los ausentes,
tantos los difuntos como los vivientes;
qué la paz esté con nosotros,
y cuando seamos probados,
conceded la resignación cristiana
a la voluntad de Dios.
Mantened nuestras familias cerca
de Vuestros Corazones;
qué Vuestra protección
especial esté siempre con nosotros.
Sagrados Corazones de Jesús y María,
escuchad nuestra oración.
Amen
ENGLISH
Most holy Hearts of Jesus and Mary,
united in perfect love,
as you look upon us with mercy and caring,
we consecrate our hearts,
our lives, our family to you.
We know the beautiful example
of your home in Nazareth was meant to be
a model for each of our families.
We hope to have,
with your help,
the unity and strong,
enduring love you gave to one another.
May our home be filled with joy.
May sincere affection, patience,
tolerance and mutual respect be freely given to all.
May our prayers be filled with the needs of others,
not just ourselves and may we always be close to your sacraments.
Bless those who are present,
as well as those who are absent,
both the living and the dead;
may peace be among us
and when we are tested,
grant us the Christian acceptance of God's will.
Keep our family close to your Hearts;
may your special protection be with us always.
Most Sacred Hearts of Jesus and Mary,
hear our prayer.
Amen.